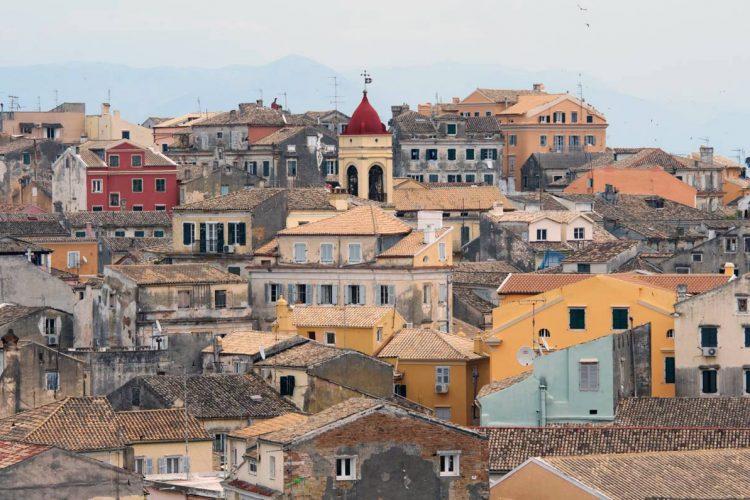 Situated between two fortresses (built during the 16th and the 17th century) the UNESCO Old Town of Corfu will undoubtedly fascinate any visitor. A stroll from the Old to the New Fortress is all it takes for someone to be amazed by all the beauties and places of interest hidden in the narrow alleys, a legacy of the Venetian rule.
Wandering through these narrow alleys or "kantounia" (as they are called by locals) will definitely provide a feeling of travelling back in time. This is encouraged by the views of traditional 3-4 storey buildings, the presence of laundry strung across buildings (yes you read correctly), and every now and then the appearance of a historic monument (it is really likely that you will run across 300-400 years old churches or remnants of the Venetian rule).
The masterpieces of course are situated around Spianada Square (one of the largest in the Balkan region) right in front of the Old Fortress. The opportunities here are endless. You definitely have to visit St. Michael and George Palace, have a coffee break in the famous Liston, or stroll through Boschetto Garden (meaning small grove in Italian).
One of the major aspects of Corfu Island is it's musical tradition. It is almost certain that during your visit in Corfu town you will run across street musicians performing traditional songs, or one of the philharmonic orchestras which are active in the island, either during an event, or a ceremonial attendance.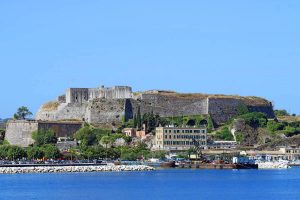 Of course, don't forget to get through the Campiello district. One of the oldest districts in Corfu Town and the iconic first view of Corfu if someone arrives to the island by sea. As mentioned before this section of the town is packed by historical monuments such as venetian wells, and features the most distinctive architecture in the island.
Hotel Konstantinoupolis, is the ideal starting point for any visitor who wishes to enjoy all of these mentioned above, as it has a privileged position in the old Port right next to Campiello district.