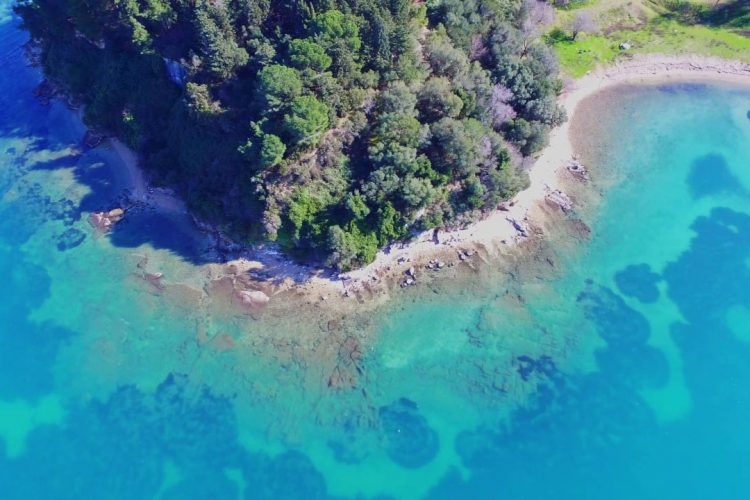 Our Hotel is situated in Corfu Old Harbor and has a panoramic view to the Islet of Vido. Vido is covered by a cypress forest and small vegetation, and is situated roughly a mile from the Old Harbor (the departure point for the boat which covers this route is a 5 minute walk from our hotel), thus providing a wonderful and easy accessible opportunity for nature lovers.
There are 3 beaches available, and all of them provide crystal clear blue waters. En route to the beaches through the walking trails, you will certainly feel the presence of rabbits and birds which populate the island. Spending some time in any of the beaches, will give you the chance to experience a feeling of tranquility, as vehicles are not allowed in the island and surprisingly the number of visitors is quite limited.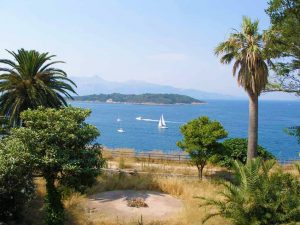 Vido can certainly satisfy history lovers as well. Remnants of English forts and fortifications are present all around the island. Some extra historical facts for the island are the presence of the Serbian Mausoleum (a resting place for thousands of World War I Serbian soldiers), and it's use by Greek authorities as prison and detention center up to 1976. During your exploration you will definitely notice, hidden trails, tree houses, handmade signs, small benches all crafted by children, as some areas are used as boy scout training grounds.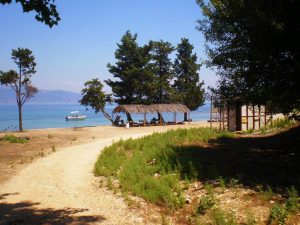 The journey doesn't have to end right after your exploration, you can relax at the restaurant at the front section of the island (facing the harbor). It is the perfect spot to have dinner, along with the view of the old Corfu Town as well as the old Fortress.